CONTRACT BONDS
To begin a successful bonding process with us, the amount of information that we ask for depends on the type and amount of work you're doing. The programs we offer below allow us and our contractors flexibility when bidding jobs. Apply and get approved for a contract bonding program today!
Contract (Construction) Bonds
Required if you want to perform work on public projects (and some private as well) to ensure jobs will be completed properly. They can be required by the owner themselves or a general contractor that hired you as a sub-contractor.
Types include:
Bid Bond – Allows you to bid bonded jobs (protects the public).
Performance Bond – Allows you to perform work on a project once you're awarded a job.
Payment Bond – Makes sure you'll pay all laborers, sub-contractors and suppliers.
Maintenance Bond – Allows you to work on a job that requires a warranty on your work.
Supply Bond – Allows you to work on projects that require you to deliver materials.
World Wide Bonding Agency's Unlimited Contract Bonding Program is for contractors that decide they want to expand their businesses. The credit based contract bond programs that we provide (Fast Track Program and our Fast Bond 750 Program) can only take contractors so far with their bonding needs. To exceed those smaller limits, our Unlimited Bonding Program will allow contractors the ability to increase their single and aggregate bond limits.  It will allow for a reduced bonding rate and provide more surety credit for a total program.  This gives contractors the ability to graduate to the next level by broadening their ability to bid larger work and take on more work overall.  World Wide Bonding Agency steers the wheel for you, getting involved with your banker and your CPA.  We are one team with one common goal, to grow your business.  World Wide Bonding Agency makes it simple working toward that overall objective–your growth and your success!
To begin a full submission, please download, fill out and submit the following documents to wwbasurety@wwbagency.com
• Contractor Questionnaire
• Work-On-Hand Schedule
• Bank Reference Letter
• Personal Financial Statement For All Owners
• CPA Year-End Financial Statements (2) Years
Once, all information is completed/submitted and a contract bond program is established for you, please refer to the our Contract Bond Request Process page for instructions on how to submit bond requests.
New and Exclusive!
Only agency appointed with this special offer throughout Western/Central New York!
Thinking about graduating out of credit driven surety programs? Not sure if your business is qualified for the traditional standard surety market approach that includes lengthy and detailed underwriting information? World Wide Bonding Agency's new and exclusive Next Step application process helps bridge that gap with a $1,000,000 single / $1,000,000 aggregate (bonded only) small contract bond program. All that is required is a completed contractor questionnaire, a current business tax return, a personal financial statement for all owners, and bank reference letter. No CPA reviewed statements required!
To begin a full submission, please download, fill out and submit the following documents to wwbasurety@wwbagency.com
• Next Step Application
• Personal Financial Statement
• Bank Reference Letter
• Current Business Tax Return
$750,000 single job / $750,000 aggregate
Designed for contractors who have occasional bond needs or are in need of their first bond, the underwriting of our Fast Bond 750 program is primarily credit based. This allows for quick processing of the bond with little underwriting information. It also targets fast turn projects for all construction trades, so long term obligations such as service contracts cannot be handled in the program.
If the contracted project is slightly over $750k, don't let that send you looking somewhere else. Just give us a call! With selected additional underwriting information, we will do our best to fulfill your needs within Fast Bond 750 parameters. We want your business and will try to make it happen for you!
To begin a full submission, please download, fill out and submit the following document to wwbasurety@wwbagency.com
$500,000 and under single job
Travelers Bond Program has assigned to our agency a dedicated team of underwriters and claim representatives, who are relationship driven to understand our customers' time sensitive and unique needs. We offer a streamlined and customer-focused approach to centralized underwriting and servicing of transactional surety bond business. Bond Express is the answer and market of choice for high volume, low risk commercial surety bonds.
To begin a full submission, please download, fill out and submit the following documents to wwbasurety@wwbagency.com
• Traveler's Application
• Travelers Indemnity Agreement
• Personal Financial Statement
Designed to meet the needs of contractors needing smaller bonds. We emphasize service with common-sense, streamlined underwriting (primarily credit based). This program's limits are $400,000 single job with a bonded aggregate of $800,000. These limits can increase depending on the nature of the project. Also, established accounts that show good credit scores can stretch to $450,000 / $500,000 single job limit with requested financials. If you are not signed up with our Fast Track Bond Program, you must first complete the application (with owner/spousal indemnity signature) for pre-qualification. We welcome the opportunity to get started.
To begin a full submission, please fill out the form below and we'll get right back to you!
GOT QUESTIONS?
Let us know and we'll be happy
to help with anything you need.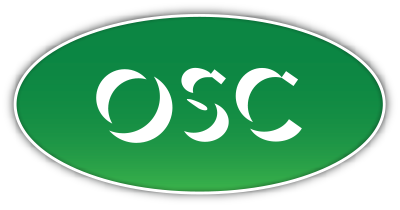 Since 1997, Ontario Specialty Contracting has had a continued business relationship with World Wide Bonding Agency. As a specialty contracting company with a heavy bidding schedule, we have depended on World Wide Bonding Agency countless times to not only come through with specialized bonding for government as well as private sector projects…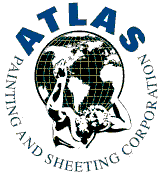 Atlas Painting and Sheeting Corp. has been utilizing World Wide Bonding Agency for the past five years for our highly specialized Performance/Payment bonds. With our intense bidding schedule of 75-100 jobs per year and jobs spanning multiple states, the entire staff at World Wide Bonding Agency always comes through in meeting our needs in a professional and timely manner.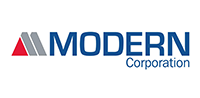 Just wanted to extend our appreciation to you and your staff's efforts for the past 25 + years. As you know we have a significant need for bonding in our line of business. We deal with many municipalities throughout the WNY area and in most cases bonding is a requirement. Our bonding needs for our Canadian operations and our out of state interests have always been met very effectively.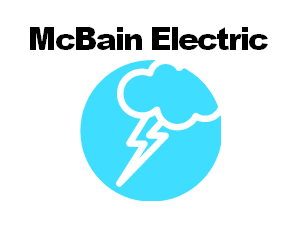 J McBain Electric has been a client of World Wide Bonding Agency since 2002. They have always met and exceeded all of our bonding needs. The staff is incredible and always readily available, supportive & responsive to all of our requirements. Our company has never missed an opportunity to bid on a project even with extremely short notice. They always meet our deadlines and cost needs.