Joseph was very helpful to get my application expedited, I received my bond really fast. Thanks World Wide Bonding Agency!
Great service. Professional. Highly recommend.
Monica Chaclas
2020-10-28
Very nice group of people to work with. They were able to answer all my questions. Worked with me through the application process, and had a very quick turnaround time! What more could you ask for? I would highly recommend them
The best! If you are looking for a bonding company to help you every step of the way, friendly service, takes and returns your calls immediately, then this is the company for you. Joseph is on top of things, calls to check if he can help with anything, immediately calls or emails us back. In short notice, gets to work and gets the task completed. We are grateful to have found World Wide Bonding and Joseph. If your company needs that kind of service, then this is the Bonding Company for you. You won't be disappointed!
Jonathan Delisa
2020-08-24
The best bonding broker there is, hands down. There quick to respond & always deliver on time.
The entire World Wide Bonding team is great to deal with! They are extremely friendly and very fast/accommodating to our frequent needs!
Love working with this company, Quick fast professional! Thanks for years of service guys!
Sandra Arianna
2020-07-23
I highly recommend World Wide Bonding to anyone looking for an agent. Gary, Joe and team go above and beyond to assist whenever needed. The staff is friendly, competent and always get the job done. Been with them for year upon years!
We have been using World Wide Bonding for a few years now and have been very satisfied with there service.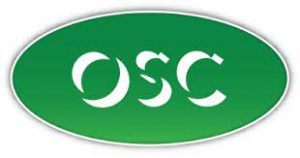 Ontario Specialty Contracting
Since 1997, Ontario Specialty Contracting has had a continued business relationship with World Wide Bonding Agency. As a specialty contracting company with a heavy bidding schedule, we have depended on World Wide Bonding Agency countless times to come through with specialized bonding for government as well as private sector projects. – Jon M. Williams, CEO – Buffalo, NY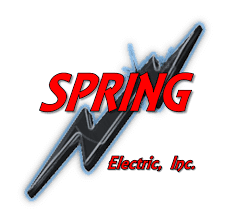 Spring Electric, Inc.
Easy to work with. Quick Turnaround. Wish I had known about WWBA earlier! – Victoria J. Spring, President – Averill Park, NY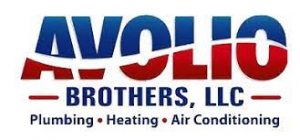 Avolio Brothers, LLC
After years struggling with other bonding agencies, we've finally found a home with WWBA. Quick response getting you your bonds, taking a lot of the stress out of the bidding process. Look no further for your bonding needs. – Daniel Avolio, Member – Norwich, NY
Proenvirotech, Inc.
World Wide Bonding Agency provides excellent service, very reliable, always go the extra mile to make sure you are taken care of, very flexible with resolving any issues or request. We highly recommend this company and will continue to do business with them. – Ernest E. Smith, Owner – Lubbock, TX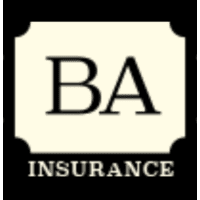 Briceland Agency, Inc.
Excellent and efficient. Joe and Gary did a great job jumping on a unique bond request for me. Love working with WWBA. First class agency all around. – Daniel J. Zegarelli, Account Executive – Buffalo, NY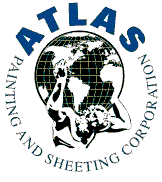 Atlas Painting and Sheeting Corp
Atlas Painting and Sheeting Corp. has been utilizing World Wide Bonding Agency for the past five years for our highly specialized Performance/Payment bonds. With our intense bidding schedule of 75-100 jobs per year and jobs spanning multiple states, the entire staff at World Wide Bonding Agency always comes through in meeting our needs in a professional and timely manner. – James Frangos, President – Amherst, NY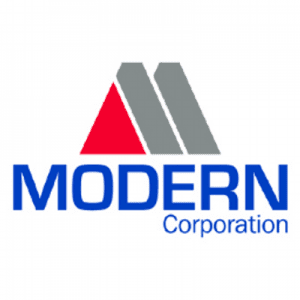 Modern Corporation
Just wanted to extend our appreciation to you and your staff's efforts for the past 25+ years. As you know we have a significant need for bonding in our line of business. We deal with many municipalities throughout the WNY area and in most cases bonding is a requirement. Our bonding needs for our Canadian operations and our out of state interests have always been met very effectively. – Dave Kyser, Former Vice President, Finance – Model City, NY

Crouch Roofing
The Best! If you are looking or a bonding company to help you every step of the way, friendly service, takes and returns your calls immediately, then this is the company for you. Joseph is on top of things, calls to check if he can help with anything, immediately call or emails us back. In short notice, gets to work and gets the task completed. We are grateful to have found WWBA and Joseph. If your company needs that kind of service, then this is the bonding broker for you. You won't be disappointed! – Pamela Crouch – Avery, TX

Foy Agency Insurance
I have been working with World Wide Bonding Agency since 2009. Because of their fast, friendly, professional and extremely knowledgeable staff and owners, I would never look elsewhere for the bonding needs of our insureds, who we care very much for. – Jeffery T. Foy, CIC President – Deer River, NY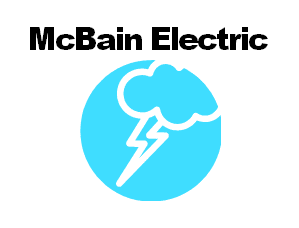 J McBain Inc
J McBain Electric has been a client of World Wide Bonding Agency since 2002. They have always met and exceeded all of our bonding needs. The staff is incredible and always readily available, supportive & responsive to all of our requirements. Our company has never missed an opportunity to bid on a project even with extremely short notice. They always meet our deadlines and cost needs. – Jackie McBain, Owner, Troy, NY
Erie Contracting Inc
Excellent Staff! Great Company to work with! – Gabriella Ashby-Brunner, Lancaster, NY