Our mission is to utilize our extensive relationship-driven surety markets to provide our clients with the maximum bond capacity at the most competitive rate.
Company Overview & History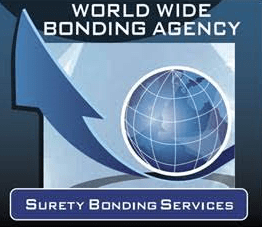 Our company works to ensure that bonding needs are met so that our clients' business plans can succeed and flourish. We take pride in our market position and the relationships that we have cultivated with many surety underwriters over the years. This has given us the ability to negotiate the largest bond programs and lowest bond rates for our clients. Not only do we write the large/jumbo bonding programs, our agency also has developed a solid reputation of getting hard to place business written.
At World Wide Bonding Agency, relationships with our clients and our surety underwriters always come first. We can solve immediate bonding needs and also help give the proper guidance to develop an optimal long-term bond strategy. Our experienced and professional staff analyze our clients' needs and matches them to the ideal surety company and bond program.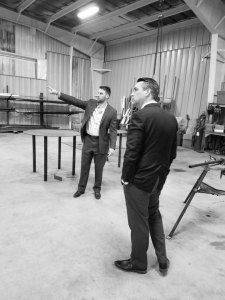 Visiting our customers with our bonding companies is an essential piece of the underwriting process.
We proudly serve contractors of all types and sizes such as environmental and demolition specialists, bridge painters, general contractors, subcontractors, and all emerging firms and specialty trades. With access to over 20 A to A+ Treasury listed surety companies, we guarantee to find you the maximum surety bond capacity at the most competitive rate. Whether it is helping your construction business improve your current bonding program or simply setting one up for the first time, our family-oriented office of surety experts can assist you each step of the way during the bonding process.
We have the ability to utilize both standard and specialized surety companies to help provide bonds to contractors at all levels of the market. Our unique abilities and creative underwriting skills help contractors analyze their management systems and financial statements. This allows us to address bond underwriting deficiencies and correct these to maximize bond support. No matter what the circumstance, we bond!
We work to give insurance agents more time to do what they do best, insurance. As a "surety bond specialist" that brokers all types of bonds for insurance agents, you can be assured that we will make every effort to provide the bonds required for your clients. Whether your agency has in-house surety capabilities and needs an outlet for hard to place bonds or your agency has no surety markets, World Wide Bonding Agency can help. With us, you can have peace of mind knowing that we will not be interfering on any of your insurance products.
Our agent commission program pays a generous percentage based on referral volume. Once a bond is written, the account is automatically linked to your agent account in our system. That way, all future bonds whether you're involved or not, will continue to generate income for your agency. Ask us for more information!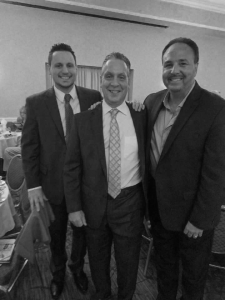 We have relationships with insurance agents spanning 30 years! Pictured left to right: Joseph Cardinale, Kevin Pino, Gary Cardinale